Podcast: Play in new window | Download
This episode begins a new series on human trafficking. If you feel you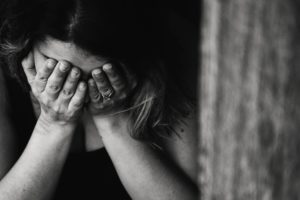 are being trafficked or are observing suspicious behavior then call 911, say your life is in danger and you will receive help.
If you are observing suspicious behavior that seems to be trafficking then call 911. See something, do something.
You can also call the National Hotline 888-373-7888. (Might be easier to remember as 888-3737-888)
Today we are talking with Brooke Pollard and Jenn Stokes of Gracehaven, as faith-based recovery shelter for trafficked women in the Columbus, OH, area.
A range of related topics is covered in this introductory episode from the psychological frame-of-mind a trafficked child/adolescent/young adult has to community connections established to help with the entire range of issues faced when a victim of traffickers. Topics ranged from the legal system to other people working in recovery beyond Gracehaven.
Gracehaven can be contacted at:
614-302-9515
www.gracehaven.me
info@gracehaven.me
Your feedback is important. Choose from the following options:
• Click on "Send Voicemail" over to the right,
• place a review in iTunes,
• click on "leave a comment" below,
• send any comments along with your name to comments@thriveandconnect.com or
• call us at 614-664-7650.
Listen to future episodes for our reply.