Podcast: Play in new window | Download
Subscribe: RSS
This podcast is from a presentation to Awesome Women In Business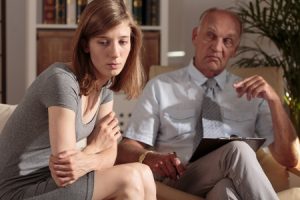 A GUIDED MEDITATION
I want you to close your eyes and go back in time

To a time when there was no boundary between your feelings and thoughts and the outside world.

A time when you were free and didn't have to double-check yourself.

(let a minute go by)

What do you notice about your surroundings?

are you wearing a favorite piece of clothing?

Are you opening a favorite box that contains everything important to you?

Are you at a favorite relative's house and is something special that smells delicious in the over?

There's a name for this set of physical experiences: Axis Mundi – the place where what is going on inside you connects with the outside world and you feel whole.

We'll come back to this.
SOURCE OF FEAR OF REJECTION
Fear of rejection arises from feelings of not being good enough, of feeling unable to deal with the ups-and-downs on life on one's own.

So, where does it come from? Trauma.

When we lack the power to protect ourselves in a traumatic situation in order to cope it can be easier to just deny the trauma occurred.

The problem with this is we also wall off the associated part of our psyche and the skills/capabilities that go with it.

We also get stuck in our head which can kill sales and the ability to perform.
SOLUTION
Focus on others.

Give to them what you need yourself.

By seeing yourself giving to others it eases the path towards giving to yourself, i.e., reclaiming that part of you walled off with the trauma.

Your feedback is important. Choose from the following options:

Click on "Send Voicemail" over to the right,

place a review in 

iTunes

,

click on "leave a comment" below,

send any comments along with your name to 

comments@thriveandconnect.com

 or

call us at 614-388-8917 and leave a message including your name, the podcast number and show title.

Listen to future episodes for our reply.