Podcast: Play in new window | Download
Subscribe: RSS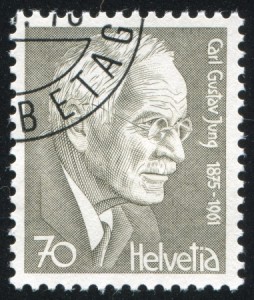 Amy Acker, president of APTi (Association of Psychological Type International) took some time to sit down with us and go over her Letter From The President, published to APTi membership.
00:00 Introduction
09:27 APTi as the independent voice of Type
12:31 Dialogue with Type community
13:07 Board Agenda and Priorities
16:57 Members input: Capabilities and monitoring
18:40 Membership Survey: Understanding membership needs/concerns
24:33 Standards Certificate Program
25:24 Questions? Contact avenues available
27:19 Membership renewal and benefits
28:00 Strengthening and building communities
29:07 2017 Conference location
30:35 Wall of Giving/Annual Appeal
33:41 Closing/Contact information
PRESIDENT'S LETTER
February 16, 2016
Dear APTi Members:
Happy New Year!  It is hard to believe we are a month into our 2016 year already and I hope that it has started off well for all of you.  I am looking forward to a productive and fun year serving as the 37th President of APTi.  I have had the good fortune since I joined the APTi Board in 2013 to watch the role modeling of three former presidents, Linda Berens, Susan Nash and last year Maryanne DiMarzo lead this organization with such great passion for serving our community, with such great commitment to forwarding the work of psychological type and with such generosity of their time and energy to this organization in general.   It is my personal goal and commitment to continue that legacy.
We have a seasoned group of professionals returning to the Board this year and several of them are in new roles.  Our newest member is Doug Woodworth who joins us as Director of Finance.  Please go to the APTi web site (www.aptinternational.org) if you are interested in the board members and their backgrounds.  As a board, I view our chief responsibility to not only lead an agenda that creates satisfaction for our membership but to also preserve and accelerate the organization.  I am confident that our board is not only committed to this but also up to the task – and there is much work to be done!
The Executive Committee of the Board spent a weekend planning session together in mid-January, heads down – aligning on our 2016 agenda and priorities.  An important point and distinction that I want to make is that I purposefully did not call it a "strategy" session because as I shared with the board, it is not my intent to call a new "strategic play" or direction for this year.  The incredibly hard work and great work that Maryanne lead the team through last year to create our new strategic direction, value proposition and values will remain – this year's task is to ensure that we bring that value proposition to life in everything that we do – and I would add with execution excellence!!  To remind everyone, our value proposition "is to be the independent voice of type and serve as the standard bearer for psychological type lighting and enlightening ones' journey towards type expertise….."  I am hoping that these words sound familiar because they are part of our Mission Statement and Values.  Again, I would invite you all to visit our web site if you would like to read the entire Mission Statement and Values.
I would like to share with you our priorities for 2016 in no particular order as all are important:
1.  Better and more targeted communication with our members.  We will be launching a new membership management system on March 1st.   This will include a new front end, re-designed web site and a backend membership portal that will allow us to interact with our members and them with us with more ease.  This will be our single largest investment in our infrastructure this year and most likely in the next few years.  A lot of work is already underway and remains to be done and we are so excited to announce this!
2. Better understanding of our members' needs and concerns – this is something that the entire board is so passionate about.  As such, we will be doing a "Membership Survey" sometime mid-year.  We have a wonderfully, diverse membership.  Some of our members join for personal passion and development, some join to contribute to forwarding the research and thinking in the area of type, some join to enhance their knowledge of the practical application of type as they try to grow their own business in this area, and some join to enjoy the sense of community around type…… and there are many more reasons for sure.  Trying to meet the needs of this diverse community and be inclusive of those needs can be a challenge.  We believe as a board that a good first step to understanding and inclusiveness is to ask.
3. Membership renewals – APTi is built on its membership.  Fay Roseman will be leading up the communication with our members to remind them of the benefits we offer and ensuring that they update their membership for 2016.
4.  Continuing to strengthen and build all of our "communities" will continue to be a priority.  As an aside, under the board's leadership last year there was a re-newed sense of energy to embrace our communities.  These communities include our Chapters, Interest Areas (IAs), and our global "sister" organizations such as BAPT and the Australian APT.  In fact, BAPT generously started sharing their quarterly publication "Typeface" with our members last year.  We in turn will reciprocate this year when we launch our new APTi newsletter.
5. Planning for the 2017 APTi Conference.  We are already at work looking for locations and venues.  Our goal is to announce the location and venue sometime early in Q2 and then the real work begins.  Thank you to all of our 2015 conference attendees who gave feedback on what locations would be most appealing!!
6. Finally, I think it is important to mention that we will continue two very important initiatives that the board approved at the end of 2015.  First, the creation of a "Wall of Giving" that will be prominently displayed on our web site's homepage.  This "Wall of Giving" will recognize those individuals who have given generously of their time, talent, service and donations to APTi.  Second, we will continue with our Annual Appeal later in the year which is so critical to our ability to invest in such important items like our new membership management system.
So, a lot to accomplish in these next 11 months!!
In closing, I would like to thank all of our members who continue to be a part of such a great and diverse community that is rich in its history and the gifts that it has given to the world of type.  I am looking forward to working with our members, our communities and our board this year to continue to add to APTi's history.
All the best for a healthy and prosperous 2016!
Amy
Your feedback is important. Choose from the following options:
Click on "Send Voicemail" over to the right,

place a review in 

iTunes

,

click on "leave a comment" below,

send any comments along with your name to 

comments@thriveandconnect.com

 or

call us at 614-664-7650.
Listen to future episodes for our reply.