Podcast: Play in new window | Download
Subscribe: RSS
The Mythical Event series continues with episode three – A Wedding: the Bride and Groom. The bride and groom are assessed in light of Episodes 0008 and 0009 plus their assessment results with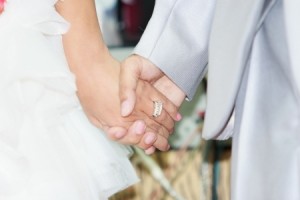 the Majors PT Elements.
The Personality Formation Score, Native Type, and the 8 Jungian Processes measured in real time are discussed.
The two major parts of Personality Formation Scores – perseverance and level of adaptation – are discussed in depth along with their combined score which indicates one's believed ability to succeed.
Their native type (Jane = ENFP, John = ESFJ) is compared to their 8 Jungian Process scores. This is combined with along with information from earlier podcasts to show the explanatory and predictive power of the Majors PT Elements.
Harvey Hendrix's seminal book, "Getting the Love You Want," is brought into the picture for its central concept of imago – a merging of the plusses and minuses of powerful people in our past and how we bring the problems of imago into present day relationships trying to make the past work.
The benefit of being self-aware with regards to all the above information and putting it to work in relationships is discussed.
Your feedback is important. Choose from the following options:
Click on "Send Voicemail" over to the right,

place a review in 

iTunes

,

click on "leave a comment" below,

send any comments along with your name to 

comments@thriveandconnect.com

 or

call us at 614-664-7650.
Listen to future episodes for our reply.