Podcast: Play in new window | Download
Subscribe: RSS
Productivity is an ongoing requirement to not only survive but thrive whether in personal life or business. Today's episode covers requirements for increasing productivity, especially when feeli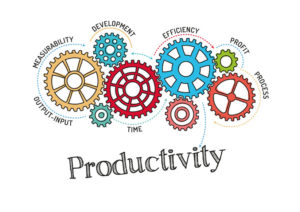 ng stuck.
A 3-pronged approach is used based on Gratitude then Hope then, finally, Productivity.
Challenges regarding gratitude are discussed with respect to Jungian Type, i.e., Introvert or Extrovert. This is essential since in order to establish hope there is the need to know what tools are available to not only gain a sense of hope but to put that hope into action and increase productivity.
In other words, expanding one's gratitude list by pushing personal limits and creating more personal assets is essential to increasing the probability of putting hope into action.
Your feedback is important. Choose from the following options:
place a review in 

iTunes

,

click on "leave a comment" below,

send any comments along with your name to 

comments@thriveandconnect.com

 or

call us at 614-388-8917 and leave a message including your name, the podcast number and podcast title.
Listen to future episodes for our reply.