Podcast: Play in new window | Download
Subscribe: RSS
Our co-host and the General Managing of both Aurelius Press and Center for Managing Change, Jennifer Rojas, has cancer – Hodgkins lymphoma, to be specific. This is the first in a series of podcast cancer journal entries she has agreed to make.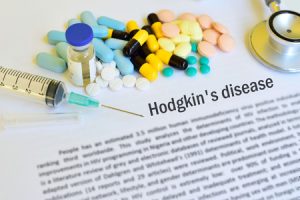 She remarks that up until this disease she has been relatively healthy and feels fortunate for that having been the case. Also, that asking "Why?" doesn't really go very far. No causal effect has been found.
A small episode of self-pity surfaced because she hasn't been able to "go out and play" like others due to her chemotherapy.
Nausea is her biggest fear – hating to vomit.
Fortunately, she and her partner, Ben, are within walking distance of the Mediterranean Sea, about which she is very appreciative. It reminds her of the reality that there is still joy, goodness, and beauty available. It's a choice to see it. Gratitude is present for 2016 in spite of the Hodgkins. She can see abundance in her life and views herself fortunate to have a highly curable form of cancer. This being said in spite of the fact uncertainty is present.
She continues to "look for the gold" in life in spite of the sh#t that happens. Denial and refusing to see ALL of life just leads to misery.
Jennifer reminds those who are listening and have to deal with cancer that, without being pollyannish, it is important to look for what is good in life.
Medical marijuana is discussed. Gary and Jennifer joke about medical marijuana, referencing Cheech and Chong. On the serious side, Jennifer talks about being in a study of the effects of medical marijuana on the side effects of Hodgkins treatments.
The benefits of having universal health care in Israel and what it has meant to Jennifer and Ben is also discussed both in terms of timeline and quality of treatment. It was a big determinant in them not returning to the United States.
The poison associated with being stuck on the question, "Why me?" is compared to the benefits of saying, "I have cancer AND I have the rest of my life" vs "It's cancer OR the rest of my life." Jennifer is not naive in terms of thinking everything is going to turn out well. What she sees is the ability to set an example for those who are suffering, an example that shows one can stay in the present and experience life.
She does discuss the realities of chemotherapy and how it knocks one down for a period of time. Listening to one's body is critical. It allows her to focus on periods of feeling well and being able to get her work  done.
Carl Jung's description of his successful patients is brought into the discussion, i.e., using the pain felt as a tool to see parts of life that otherwise were invisible and help others in a constructive way. An opportunity is created from the pain and suffering. This is all stated based on the belief joy can be found in the middle of the difficulties.
Ben, Jennifer's partner, and all he has done is brought into the podcast and looked at through the lens of being vulnerable.
This includes the need to find a balance between empathy and sympathy and how the boundary with regards to "self" in a relationship moves with the ups-and-downs of the disease.
Jennifer also shares how important it is for care-givers to find a sense of balance and maintain it.
The conversation shifts to maintaining a sense of balance by sticking with the slogan, "Make judgements without being judgmental." Life is a balance between the good and the bad that is present. It's all about establishing and maintaining balance when having cancer, experiencing chemotherapy, and having a job to work.
Well, that's about it.
Your feedback is important. Choose from the following options:
Click on "Send Voicemail" over to the right,

place a review in 

iTunes

,

click on "leave a comment" below,

send any comments along with your name to 

comments@thriveandconnect.com

 or

call us at 614-388-8917 and leave a message including your name, the podcast number and show title.
Listen to future episodes for our reply.