Podcast: Play in new window | Download
Subscribe: RSS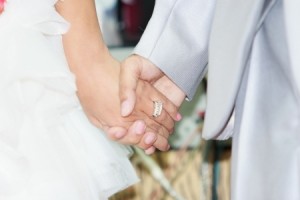 Jennifer and Gary discuss weddings and families with Jennifer first talking about a multi-generational family vacation and how behaviors evolve over time.
Gary then continues presenting his experience at a wedding and associated behaviors vis a vis the light side vs the dark  side. This includes the desire for parental redemption, control, and treating people as objects all in the name of love. These are contrasted with the genuine need for letting go, negotiating with others, and being respectful of everyone involved in order to honor the bride and groom.
To sharpen the focus between light- and dark side behaviors word pairs are provided:
connecting vs dominating
control vs letting go
urges vs love
This all is positioned with respect to how Shadow drives to have expectations met so wounds and ego can be protected.
Jennifer reflects on the reality this can actually be a life-long struggle.
Finally,  Jennifer closes with a personal experience with her father revolving around the Rolling Stones, "Sympathy for the  Devil."
Your feedback is important. Choose from the following options:
Click on "Send Voicemail" over to the right,

place a review in 

iTunes

,

click on "leave a comment" below,

send any comments along with your name to 

comments@thriveandconnect.com

 or

call us at 614-664-7650.
Listen to future episodes for our reply.