Podcast: Play in new window | Download
Subscribe: RSS
National Suicide Prevention Life Line 1-800-273-TALK, that's 1-800-273-8255.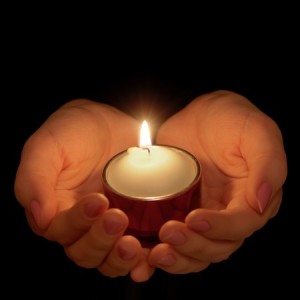 Jeff Cooper, a retired chief of detectives currently working with a security agency, shares his story as a survivor of his son Luke's suicide (2011) and LOSSTeam member.
The LOSSTeam was present at his house when a friend brought him home after telling his father about his son's death.
Jeff was unfamiliar with the LOSSTeam and was reluctant to talk with them at first.
Over time he maintain contact with the LOSSTeam and began to attend survivor meetings. The one thing that struck him was how much of the LOSSTeam's resources were women. This created a challenge for Jeff since he was raised to believe men kept their emotions in.
As a LOSSTeam member Jeff was able to help a fellow male survivor whose son had committed suicide. That survivor separated from the family group and went off by himself. Jeff connected with him to help him grieve.
He describes how showing up as a LOSSTeam member helps new survivors because they are in the presence of others who have gone through the same experience.
Jeff referred to a national simulcast regarding suicide held every November (http://www.survivorday.org/).
In seeing other survivors who had progressed in their own healing process Jeff wondered what it would take for him to heal. He realized the importance of integrating the experience of his son's death into his life in order to both remember his son in a loving way and move forward with his own life. He needed to find meaning in the experience.
The work it took to start his own healing process let him on a journey of helping others.
As a retired law enforcement officer he is able to lend his tactical, detailed experience to helping the survivors in a way that avoids disrupting law enforcement agencies investigating the suicide. Jeff is able to tell the survivors the specifics as to how things will flow. He is also able to help them in terms of requests such as wanting to see their loved one before they're taken away.
Simultaneously, he can help them with their grieving process… The major activity of the LOSSTeam. This can help with one of the major goals of the LOSSTeam which is to help survivors find a pathway to hope.
Jeff walks through some of the details of his own experience and losing his son.
The conversation shifted to Jeff describing how his view of life and the way he looks at things has changed. His sensitivity to what others experience and the need to take time and not just go through process after process has sharpened. He is also appreciative of those who are alive and in his life.
He describes the pain associated with the memories of how the loved one looked, sounded, etc., as time goes by. The importance of a talisman, e.g., laminated copies of a woman's son's fingerprints from around the house, is emphasized. In Jeff's case he has the hat and other items his son Luke had at the time of the suicide.
Jeff talks about the paradox of in some ways having moved forward while in other ways still being back at that day when his son completed suicide.
(There is a pause in the recording as Jeff addresses feelings that surfaced.)
The importance of apathetic love ones providing support is described.
Details are given as to how stereotypes continue to be practice, e.g., men acting as if they are okay in these highly traumatic situations.
Jeff closes describing the benefits of working with others and helping them with their loss in order to process his own.
Your feedback is important. Choose from the following options:
Click on "Send Voicemail" over to the right,

place a review in 

iTunes

,

click on "leave a comment" below,

send any comments along with your name to 

comments@thriveandconnect.com

 or

call us at 614-664-7650.
Listen to future episodes for our reply.