Podcast: Play in new window | Download
Subscribe: RSS
Jennifer talks about the stress she is feeling living in Jerusalem right now. People are being routinely attacked on a daily basis making a challenging to maintain an attitude of thriving in connecting.
Sleeplessness, physical difficulties, and irritability have increased yet she finds it important to deal with these feelings in order to remain true to her personal beliefs. All this while there is danger in just walking down the street.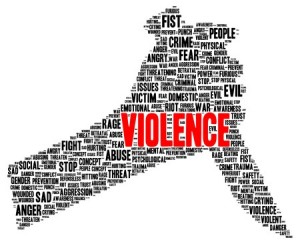 The use of mindful practice including breathing exercises and looking for what is beautiful in the environment has provided some benefit.
She talks about feeling extreme fear and the feeling of powerlessness in the sense of being trapped within oneself.
Even while there is plenty of work for her to do in her house there still is that residual sense of feeling trapped. The need to risk getting out and being part of the world in spite of the risks is discussed.
Jennifer shares how her sense of fear is changed from when she was in her 20s and in Belfast, Northern Ireland, in the early 90s as well as other risky areas versus her sense of feeling smaller now that she's more mature.
Jennifer empathizes with those who have had to live in the state of hypervigilance for any period of time. This includes being in an abusive relationship.
Gary and Jennifer discuss the similarities with those who live for prolonged periods in battle zones.
Jennifer also discusses the challenges associated with not drawing prejudice pictures while at the same time realizing there truly are perpetrators and victims.
Gary and Jennifer discuss how in order to maintain a sense of thriving and connecting humor is an important element. Some examples are provided.
The fact that parents and family worry on both sides of a violent political divide is pointed out. In line with that, efforts to bridge that divide and the associated challenges are presented.
She also talks about her views on the damage caused by religious fundamentalism and extremism regardless of the specific sect. Included with this are the parallel activities associated with racism on both sides of the divide. The danger associated with this can lead to dehumanizing people.
The discussion returns to the challenges of working to thrive and connect in such a situation. This includes dealing with one's own thoughts of hatred and racism. They can add to the confusion due to self-loathing that can develop on top of this.
Gary discusses with Jennifer the reality that those around us do influence our lives. Consequently the fact that reactive, despicable thoughts arise can be normal. The challenge is in deciding what to do with them. This flows into the need of having loved ones around who can help create a counterbalancing influence. This is very important to Jennifer because professionally and personally she believes in diversity and finding common ground.
One solution is a heart-to-heart connection between individuals rather than some academic activity.
In line with the above Jennifer talks about her own bloodline which includes Arabs, Catholics, Jehovah Witnesses, among other groups.
The significance of the media and the focus that is selected by media outlets is also discussed.
Another element that is brought into focus is the impact of close to home, low-level violence, e.g., small time theft done with impunity.
An irony is mentioned which is Israel is actually a fairly stable and safe place to be outside of disruptive incidences such as the current ones.
The situation is related to those not necessarily in as dramatic a situation but who are, regardless, feeling a sense of isolation.
Your feedback is important. Choose from the following options:
Click on "Send Voicemail" over to the right,

place a review in 

iTunes

,

click on "leave a comment" below,

send any comments along with your name to 

comments@thriveandconnect.com

 or

call us at 614-664-7650.
Listen to future episodes for our reply.